Pre-Event: Chasing Water and Sweet Oranges, Thursday, November 5, 5:30-7PM
Join us for local microbrews and fabulous local cheeses as we kick off Glimmerglass Film Days with two excellent short films, each of which explores the sacred in the natural world.
Chasing Water
The once mighty Colorado River flows from the Rockies, through the Colorado plateau and Grand Canyon, and eventually turns to the south entering Mexico and forming the boundary between Sonora and Baja California, before ending at the Gulf of California. In the short film Chasing Water photojournalist Peter McBride sets out to document the course of the Colorado from source to sea—his aim is to find out where the irrigation waters of his youth finally went after his family used them (he grew up on a farm in Colorado). But his experiences are beyond difficult—he says, "analogous to tracking down a special friend from childhood, one who was always full of vitality, only to find her utterly changed and diminished." Writer John Waterman joins McBride on this 1,500-mile improbable journey.
Sweet Oranges
"Heading west from my house, I explore the back roads off of California State Route 126, finding small, historic towns, farms, and railway tracks nestled between mountains and orchards - a landscape that evokes a dream of California's past. It resembles what migrant workers might have envisioned when traveling west in search of work in the 1930s, a vibrant, fertile promised land. This migration continues. In an orange grove, I meet Jaime, Blanca, and Hugo, a group of orange pickers from Michoacan, Mexico, who share with me their songs, dreams, aspirations, and thoughts about work." -Nora Sweeney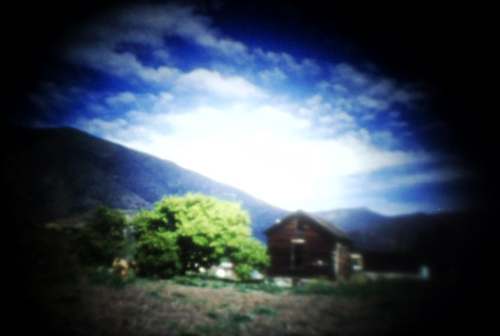 Pre-Event: Chasing Ice + Sweet Oranges, local cheese buffet and cash bar stocked heavily with local brews, Thursday, November 5, 5:30-7PM @Jones Center, Farmers Museum